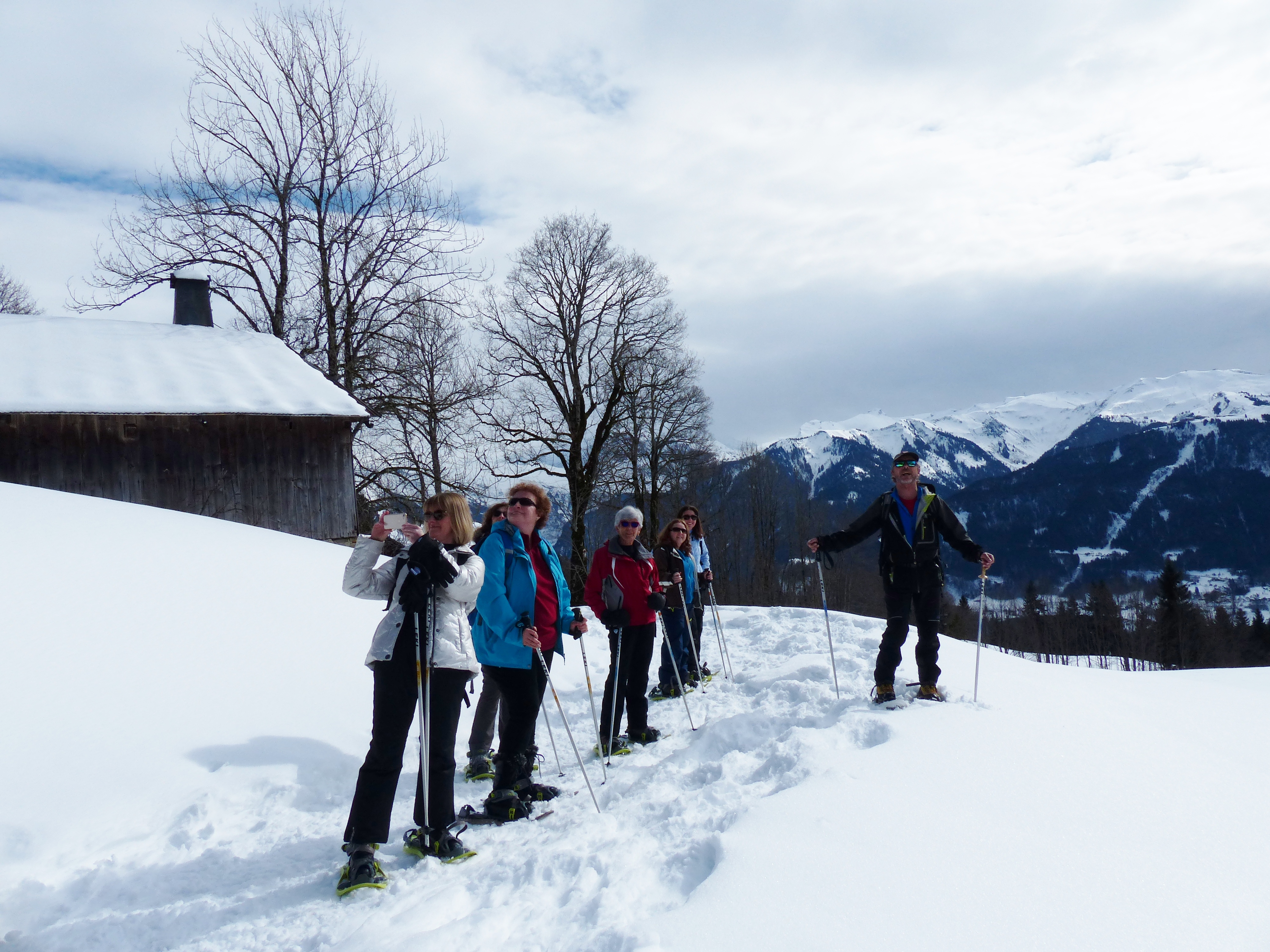 On top of the world!
A group of friends came from Dublin and Belfast for a girlie weekend in Samoëns recently. While the others were enjoying their skiing, Catherine and Annette wanted to do something different. As they both love being outdoors and also love nature, they decided to try snowshoeing for the first time!
We asked them what they thought of their experience.
We absolutely loved it!! We went on two different days and got different weather, both were fantastic! One day was sunshine and the next was snowy, each as beautiful as the other.
Alain was a fantastic guide; warm, friendly, very knowledgeable about the region and the flora and fauna and his English is great. The company, Ecolorado Rafting, is very responsive to emails and texts and the trips were fun.  In addition, the village of Samoëns itself is beautiful, easy to manage and very friendly.  A super experience.